PrEPster's 5 Things website Highly Commended at BMA Patient Information Awards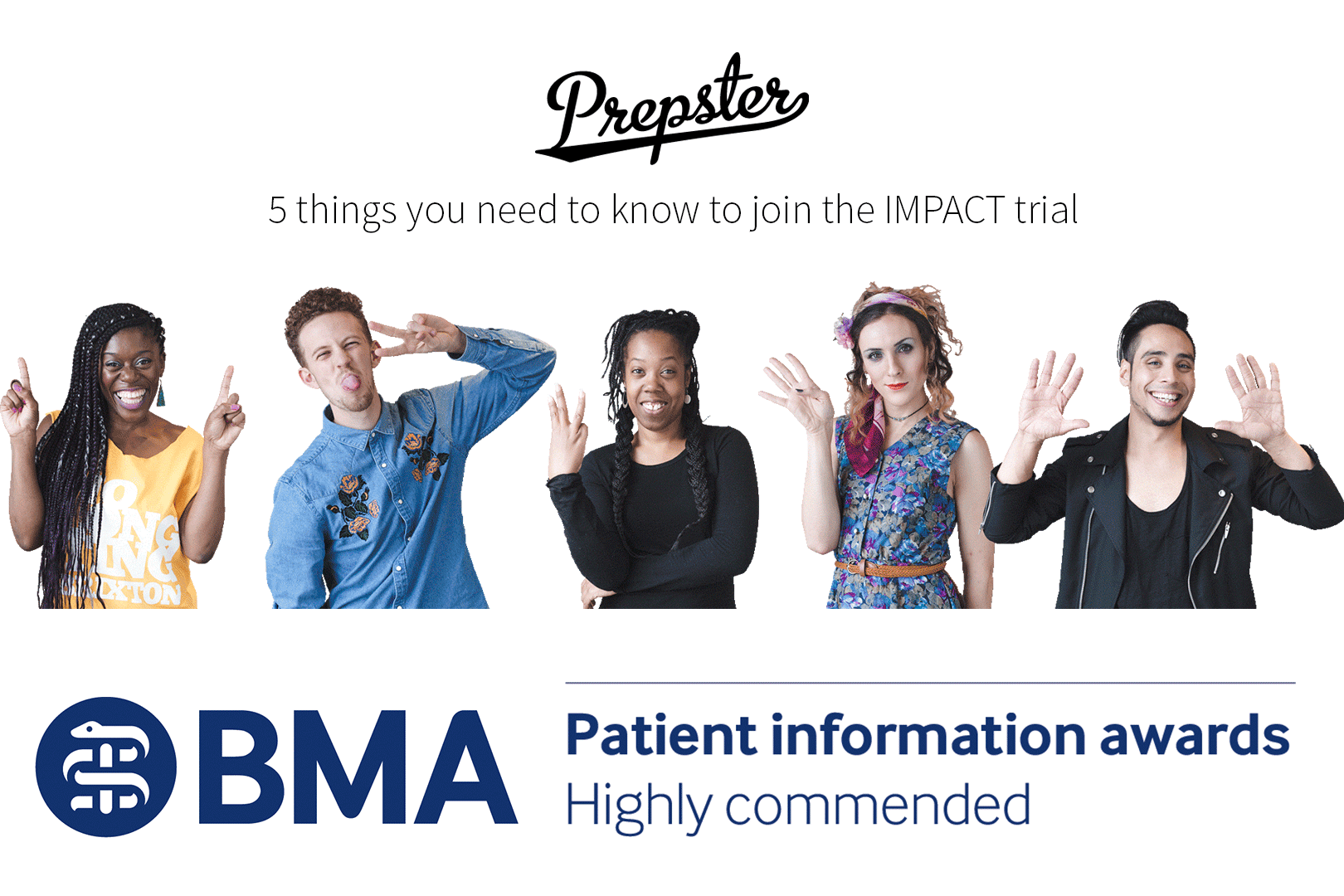 PrEPster's 5 Things to know about the IMPACT Trial website has been Highly Commended by the British Medical Association's Patient Information Awards.
The website, along with accompanying video and small resource, was launched to assist potential participants in the England IMPACT Trial to be 'trial ready'.
Judges commented that it was "a very well-designed information resource" and they were impressed that the content was written directly by PrEP users themselves. They went on to say: "it features an excellent design and clear and simple language is used."
Will Nutland, co-founder of PrEPster said: "We are delighted to receive this accolade. The website has been viewed by tens of thousands of people, and has been instrumental in getting information about IMPACT out to those who need PrEP in England".
Richard Kahwagi, who designed the project said: "We designed an interactive resource with a diverse young cast at the forefront. It was a challenge to present such rich content – but animated GIFs, videos, and clear information hierarchy made the website easy-to-read and engaging."
Since it launch, the website content has been translated into six different European languages thanks to a unique partnership with London Metropolitan University.
The project has been supported by a grant from Elton John Aids Foundation, and the accompanying video, produced by Souleyman Messalti, was funded by MAC Aids Fund.