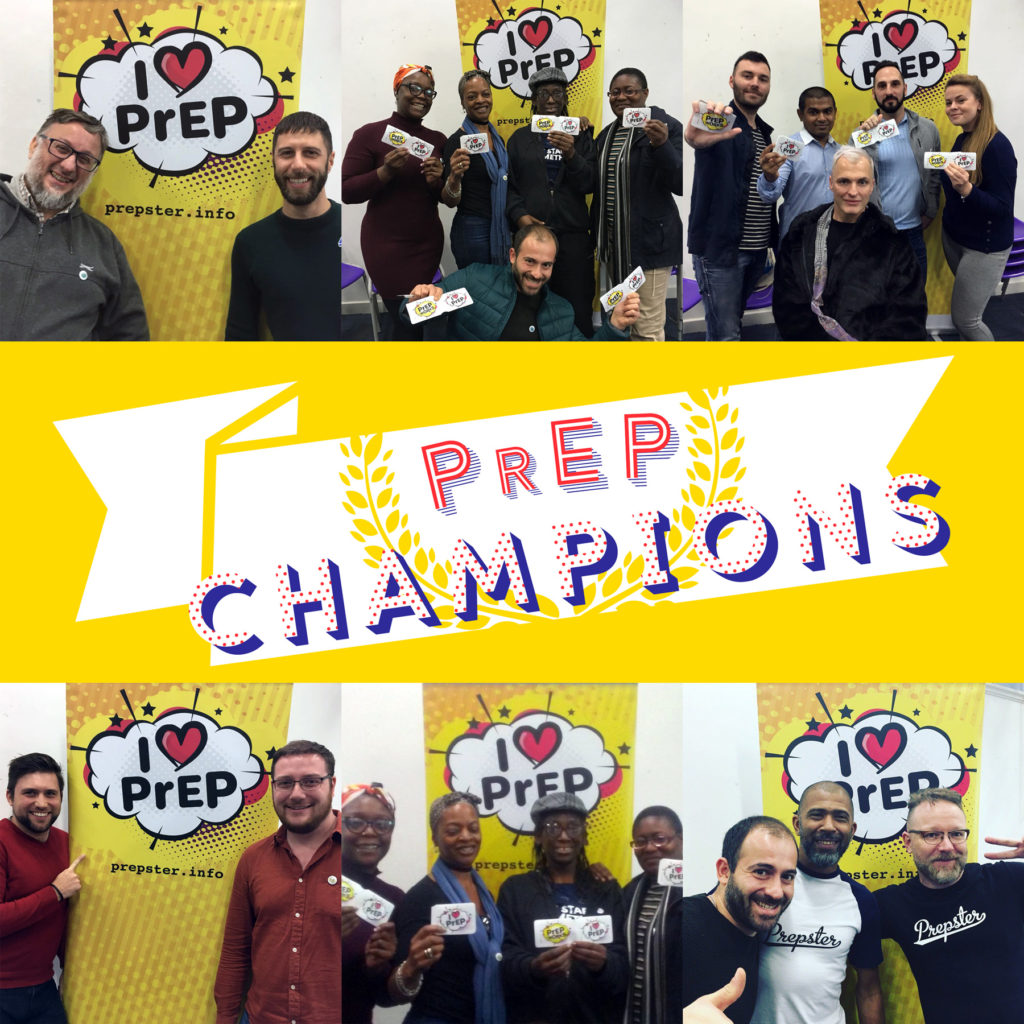 The PrEP Champions project was a pilot project funded through Public Health England's Innovation Fund. The project was a partnership between three London outreach projects called GMI and PrEPster that ran for a year from December 2017.
The project trained 54 PrEP Champions to talk to people in London about PrEP. The PrEP Champions were existing outreach workers from the three GMI projects. PrEPster provided specialist training to the outreach workers around PrEP, and provided information support to the project.
PrEP Champs undertook 172 focused engagement sessions throughout the course of the project. As well as receiving training about PrEP, Champs were trained to assess PrEP knowledge and acceptability using a specifically designed PrEP assessment tool. 1056 people from the key target groups completed the assessment tool.
Around half of the target group had previously heard about PrEP.
Most would use PrEP when needed – but were lower in women and trans people.
Factors influencing PrEP use, across all target groups, included cost, knowledge and accessibility.
———
A copy of the final PrEP Champions report is available here.
A presentation from the 2019 BHIVA Conference on the project is available here.
A poster summary of the project, highlighting key findings is available here.