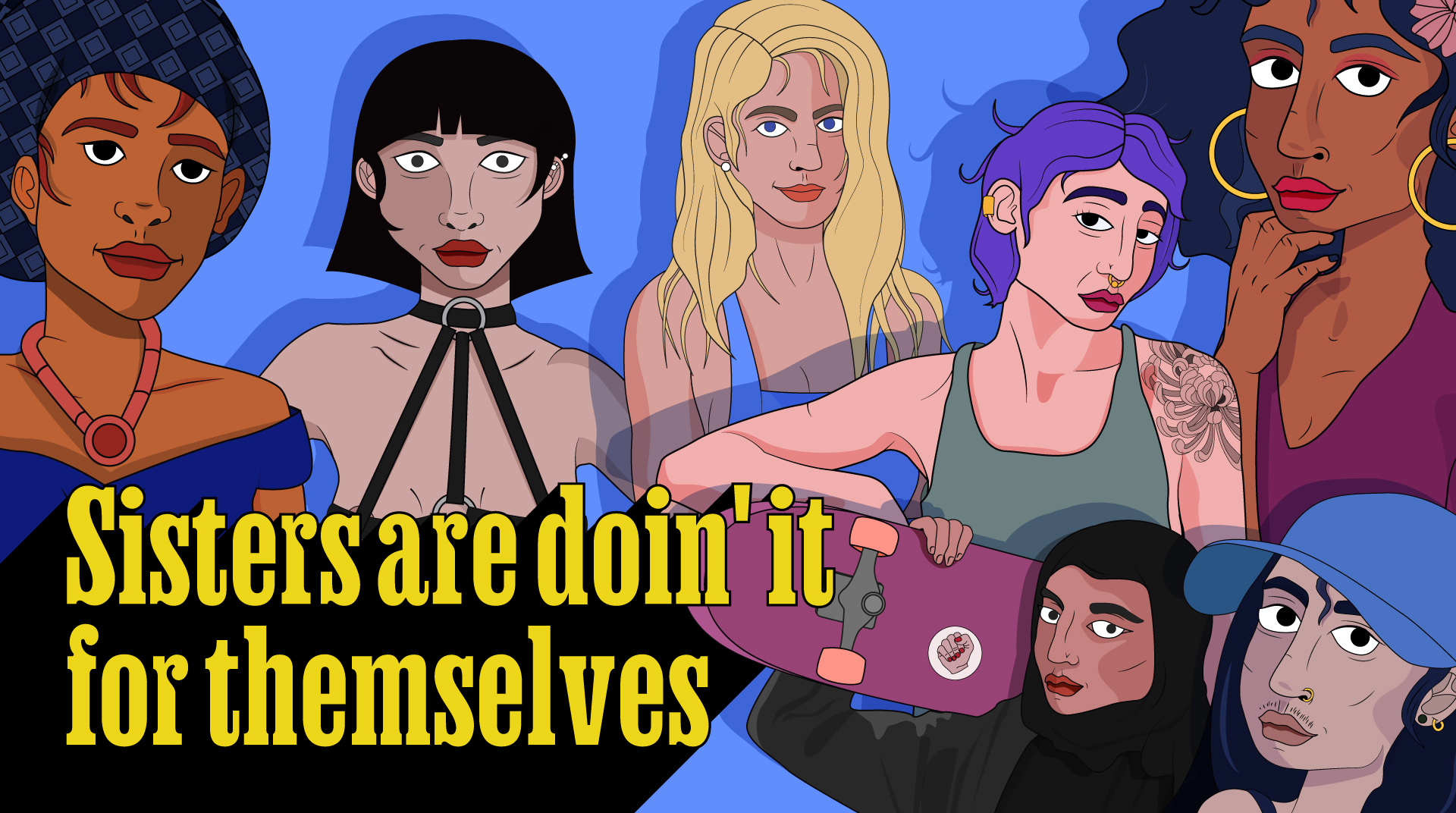 PrEP WORKS FOR WOMEN!

Research shows that PrEP works for women - including trans women -
yet across the world women's access to PrEP is still low.
Find out more about PrEP4women below (including FAQs, videos, personal stories)
and how to take action to ensure more women know about and have access to PrEP.
Want this information at hand?
We created a beautiful poster/pamphlet with Lebanese illustrator Lynne Zakhour.
You can download a digital version of the booklet or order free copies by emailing hello@prepster.info -
and share it with women you know who might want to use PrEP.
DOES PrEP WORK FOR WOMEN?
Evidence is clear that PrEP works for women. There is strong evidence from a large study conducted with cisgender heterosexual men and women in Uganda and Kenya and efficacy has also been shown in a similar study from Botswana.
The primary risk of HIV for most people in these studies was vaginal sex, but some people's risk may have also been through anal sex. As a result of this evidence, national and international guidelines recommend PrEP for all people at risk of acquiring HIV through sex, whether the route is likely to be vaginal or anal sex.
ARE THERE DIFFERENT WAYS TO TAKE PrEP?
For people whose HIV risk is through vaginal sex, PrEP needs to be taken daily. For people whose risk is through anal sex, it is also possible to use on-demand dosing. Click here for more information on different ways to take PrEP.
WHY CAN'T ON-DEMAND DOSING BE USED FOR VAGINAL SEX?
National and international guidelines are consistent in their recommendations on this point. On-demand dosing for people whose HIV risk is through vaginal sex is not recommended. Daily dosing is the only recommended regimen for vaginal sex.
The first reason is that on-demand dosing has only been tested with cisgender men who have sex with men, whose primary HIV risk is through anal sex.
The second reason is that tenofovir (one of the two drugs in PrEP) takes much longer to reach protective levels in vaginal tissue than in rectal tissue. This means that on-demand dosing is much less likely to work.
WHO IS PrEP RECOMMENDED FOR?
International guidelines recommend PrEP for those at substantial risk of HIV. In western Europe, PrEP is recommended for men who have sex with men, and trans women who have sex with men, because HIV prevalence is very high in these communities.
Recommendations in relation to sex between cisgender men and women tend to be more nuanced. In most European countries, HIV prevalence is lower among cisgender heterosexual men and women. Therefore, even if an individual does not use a condom with a casual partner, it will be relatively unlikely that their partner would have HIV.
SO, IS PrEP RECOMMENDED FOR WOMEN IN THE UK?
The overall national picture may hide individuals, groups, communities and networks that are at greater risk of HIV infection. There may also be particular communities or neighbourhoods where the prevalence of HIV is unusually high. So, whilst PrEP is not recommended for all women, there are some groups of women who will be at enhanced risk of HIV and would be recommended to explore using PrEP.
The risk of acquiring HIV is higher for people who come from countries with a high prevalence of HIV (e.g. sub-Saharan Africa, south east Asia) and for their sexual partners. It is also higher for people travelling to those countries and having sex with people they meet there. In addition, women who experience coercive power dynamics within their relationships, and who have little control over their condom use, might also be at enhanced HIV risk.
IS IT SAFE TO TAKE PrEP DURING CONCEPTION, PREGNANCY AND BREASTFEEDING?
The research data on the safety of PrEP drugs during conception, pregnancy and breastfeeding are incomplete, but generally reassuring. National and international guidelines say that PrEP can be used by people who wish to conceive, who are pregnant and who are breastfeeding.
No problems have been seen in the people who became pregnant while taking PrEP in research studies. Only tiny amounts of PrEP drugs are present in breast milk, meaning that daily PrEP can be taken safely during breastfeeding.
An HIV-negative person who has HIV-positive partners may be interested in using PrEP while trying for a baby. In this situation, it's important to check that there is an accurate understanding of transmission risks - people with an undetectable viral load do not pass HIV on. Nonetheless, someone trying to become pregnant may still decide to use PrEP, for extra reassurance, or because their partner's viral load is detectable.
It's also worth noting that the risk of HIV infection increases during pregnancy, as does the risk of onward transmission to the baby. Access to effective HIV prevention, including PrEP, is important during pregnancy.
DOES PrEP WORK FOR TRANS WOMEN?
Data from the open-label extension of the iPrEx study suggest that PrEP is highly effective for trans women when it is taken as prescribed. Among 151 trans women who have sex with men, nobody with drug levels equivalent to two to three pills a week or more acquired HIV. However three trans women with drug levels equivalent to less than two pills a week did acquire HIV. There are likely to be reasons (see below) why some trans people are concerned about using PrEP.
DOES PrEP INTERACT WITH HORMONE MEDICATION?
One factor leading to lower adherence of PrEP in trans participants in some of the international studies may be either a fear of, or lack of information about, drug-drug interactions between PrEP and gender-affirming hormone medications. Many trans people will prioritise hormone use over other health concerns, including HIV.
British HIV Association (BHIVA) guidelines note that there are no known interactions between PrEP and feminising or masculinising hormones, except for ethinylestradiol (a hormone which is no longer recommended as part of gender affirming therapy).
DOES PrEP INTERACT WITH ANY OTHER MEDICATION?
PrEP does not interact with most other medicines. PrEP can be taken when drinking alcohol or using recreational drugs. PrEP can be taken by people who are taking hormonal contraceptives and most over-the-counter medications.
However, tenofovir disoproxil fumarate (one of the drugs in PrEP) may interact with other medicines which are also associated with kidney problems. These include some non-steroidal anti-inflammatory drugs (NSAIDs), especially diclofenac; aminoglycosides, used to treat certain bacterial infections; and acyclovir and valaciclovir, used to treat herpes.
When PrEP users are prescribed other medicines, it is strongly advised that they tell the doctor or pharmacist about taking PrEP and ask them to check for drug interactions. A useful website from Liverpool University allows anyone to look up information on interactions between PrEP and other medications: www.hiv-druginteractions.org
WHY IS PrEP UPTAKE LOWER IN WOMEN?
In most western countries, awareness and uptake of PrEP is much higher in some networks of men who have sex with men than in other social groups. This stems in part from a long history of engagement with HIV issues and awareness of personal vulnerability to HIV in gay communities, as well as more recent community activism around PrEP. In other groups, many people may be less aware that they are at risk of being exposed to HIV and might not know that PrEP exists. This includes people who have limited information about HIV risks, or do not believe or understand that the sex they are having might expose them to HIV.
There may be specific reasons why awareness and uptake of PrEP is low in some specific groups. For example, women born outside the UK face economic, cultural and language barriers to accessing sexual health services. Many African women in the UK prefer to visit GPs (family doctors) for sexual health issues, rather than the sexual health clinics where PrEP is currently being provided.
WHAT CAN BE DONE TO INCREASE WOMEN'S ACCESS TO PrEP?
Some actions which could diversify access to PrEP include ensuring that communication and engagement activities over-serve sub-groups of people who might most benefit from PrEP but who might be least knowledgeable about it.
There should be liaison with organisations which do not usually do sexual health work but which could reach people who could benefit from PrEP, such as women's advocacy organisations, asylum organisations and drug services. Work needs to be done with GPs and gender identity clinics to raise awareness and understanding of PrEP. Information about PrEP should be available in non-written formats and in languages other than English.
AREN'T WOMEN ABLE TO DETERMINE THEMSELVES IF THEY NEED PrEP?
Individuals often have a clearer understanding of whether they need PrEP than health workers – and some women who want PrEP might not fit into the recommended guidelines. International guidance suggests that if someone requests PrEP, it's an indication they are likely to be at substantial risk of HIV, and PrEP should be considered. BHIVA guidance says that PrEP should be offered on a case-by-case basis that takes into account the personal circumstances of the person.
PrEPster strongly supports the self-determination of individuals in establishing their HIV risk and the benefits that they might get from PrEP – including benefits such as a reduction in stress and fear, and an increase in sexual pleasure.
DOES PrEP PROTECT AGAINST ANYTHING OTHER THAN HIV?
PrEP has only been proven to be effective in preventing HIV infection. While some research suggests that PrEP may have some impact in preventing new herpes simplex virus type 2 and hepatitis B infections, this is uncertain.
In contrast, when used correctly and consistently, condoms protect against HIV, gonorrhoea, chlamydia, syphilis, hepatitis C, and numerous other infections.
In addition, PrEP does not protect against pregnancy. Some PrEP users may need advice on contraception, including reassurance that PrEP does not interfere with any contraceptive method.
ARE THERE OTHER WAYS TAKE PrEP?
In the future there will probably be other versions of PrEP, containing other antiretroviral drugs. As well as pills, PrEP might be available as a long-acting injection, a vaginal ring or a gel that is placed in the vagina or rectum.
WHERE CAN I FIND OUT MORE INFORMATION?
For more comprehensive information on the above information, download PrEPster's FAQ briefing paper on PrEP. The briefing paper also explains some of the terminology used on this page.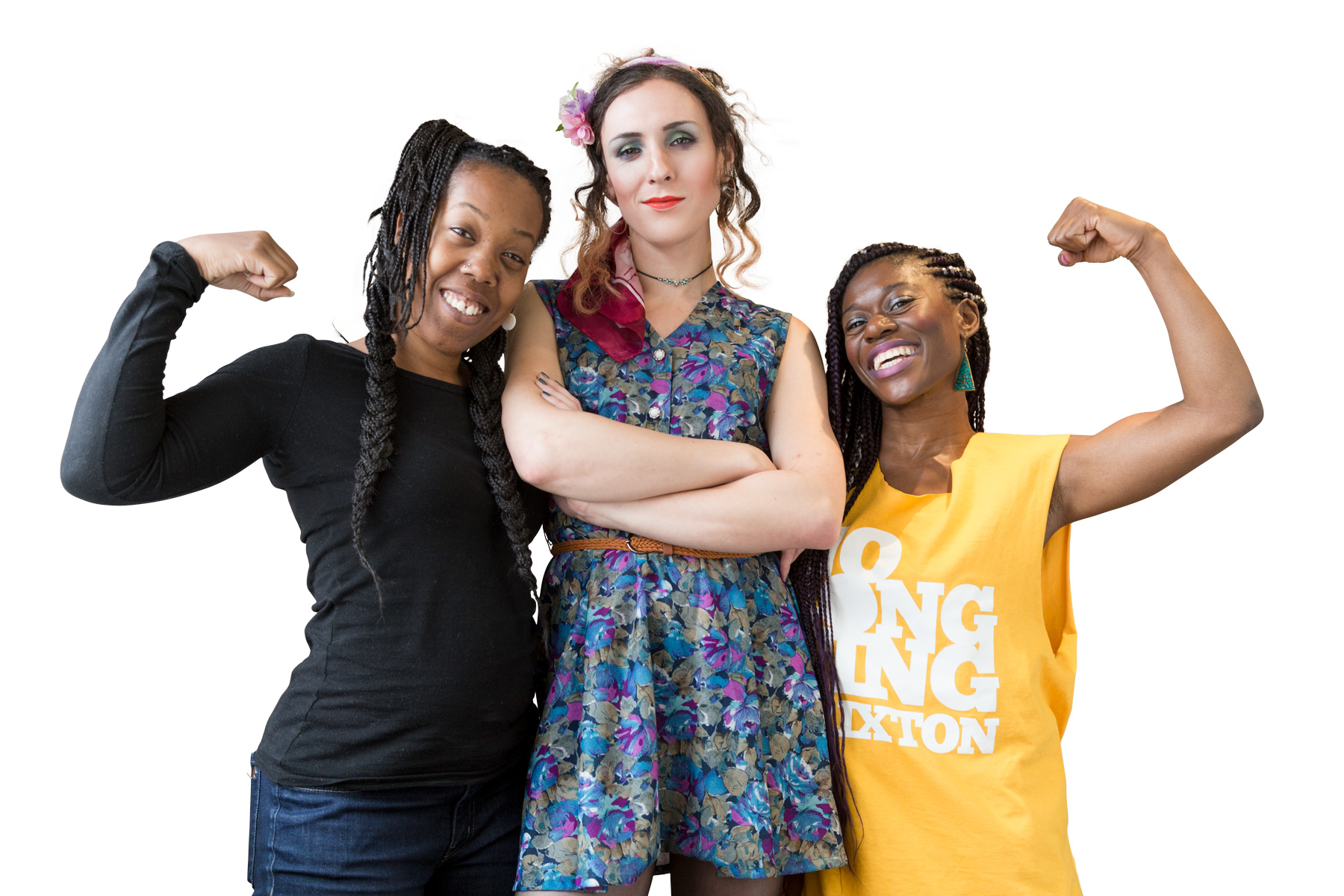 Find out why Akiya thinks that PrEP should be available to women who need it.
Mitzy talks about research that shows that PrEP works in everyone - including women.
Yasmin is at the forefront of educating women about PrEP in London - find out more.
MY PrEP STORIES

My PrEP Story is the personal voice of people who are using, or have used, PrEP.
Find out more about their decisions to use PrEP, how they have navigated using PrEP, and their very own PrEP journey.
If you'd like to add your voice to My PrEP Story, check out our helpful guide and email hello@prepster.info
Join four PrEP advocates as they talk about why PrEP is important to women, what the evidence says about PrEP for women, and what we can do to increase access. This hour long Facebook live event took place in May 2018.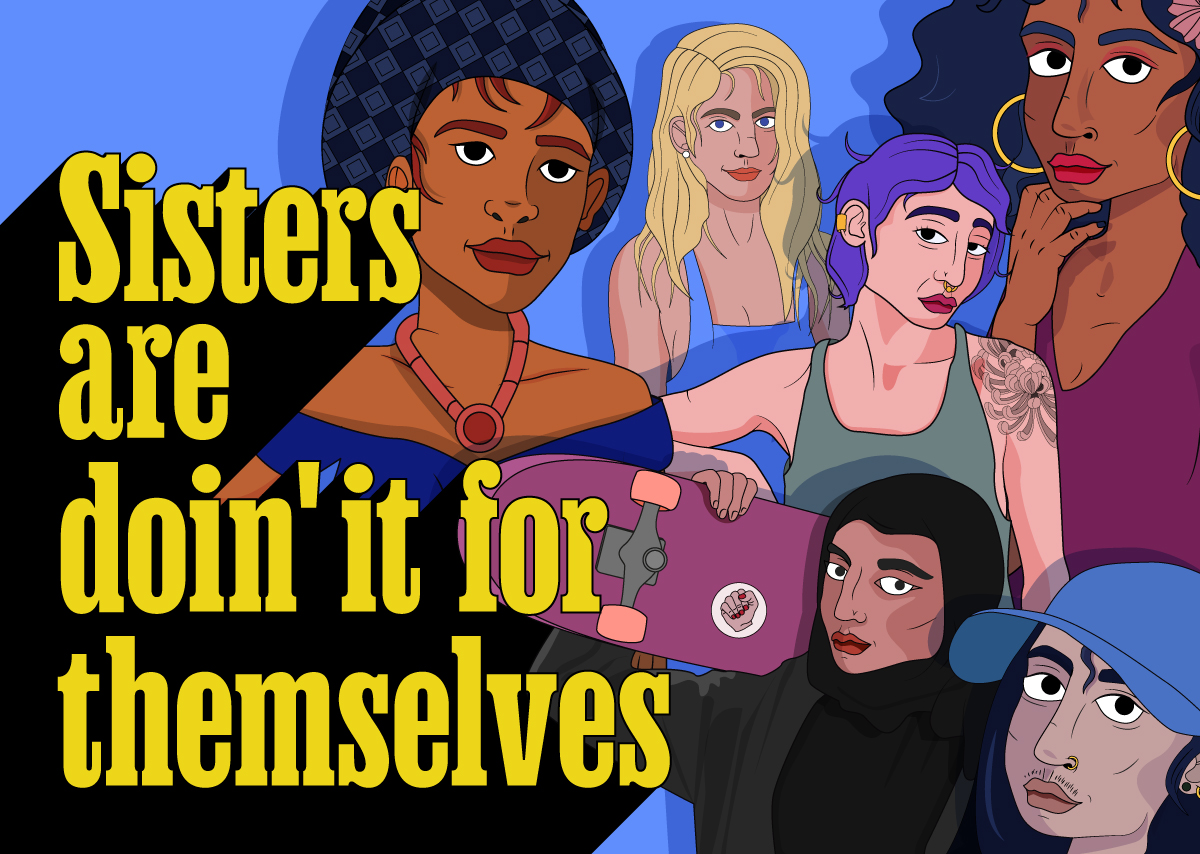 #PrEP4WOMEN POSTCARDS
Could PrEP be something for you, or a woman you know? Let the women in your life know about PrEP by sending them one of our #PrEP4women postcards! You can add you own personal message (please only send to women if it's safe for them to receive such info through the post - consider putting the card inside an envelope). For 10 free copies of the postcard, email your mailing address to hello@prepster.info (UK only).
MobPrESH: MOBILISING FOR PrEP AND SEXUAL HEALTH
Want to know more about developing work on PrEP for women? Read about MobPrESH (mobilising for PrEP and sexual health) - a pilot project on PrEP for women coordinated by PrEPster with Yorkshire MESMAC and Brigstowe (Bristol) here.
WOMENANDPREP.ORG.UK
Want to know more about women and PrEP? Visit this UK based website that includes more details and further contacts - http://womenandprep.org.uk/