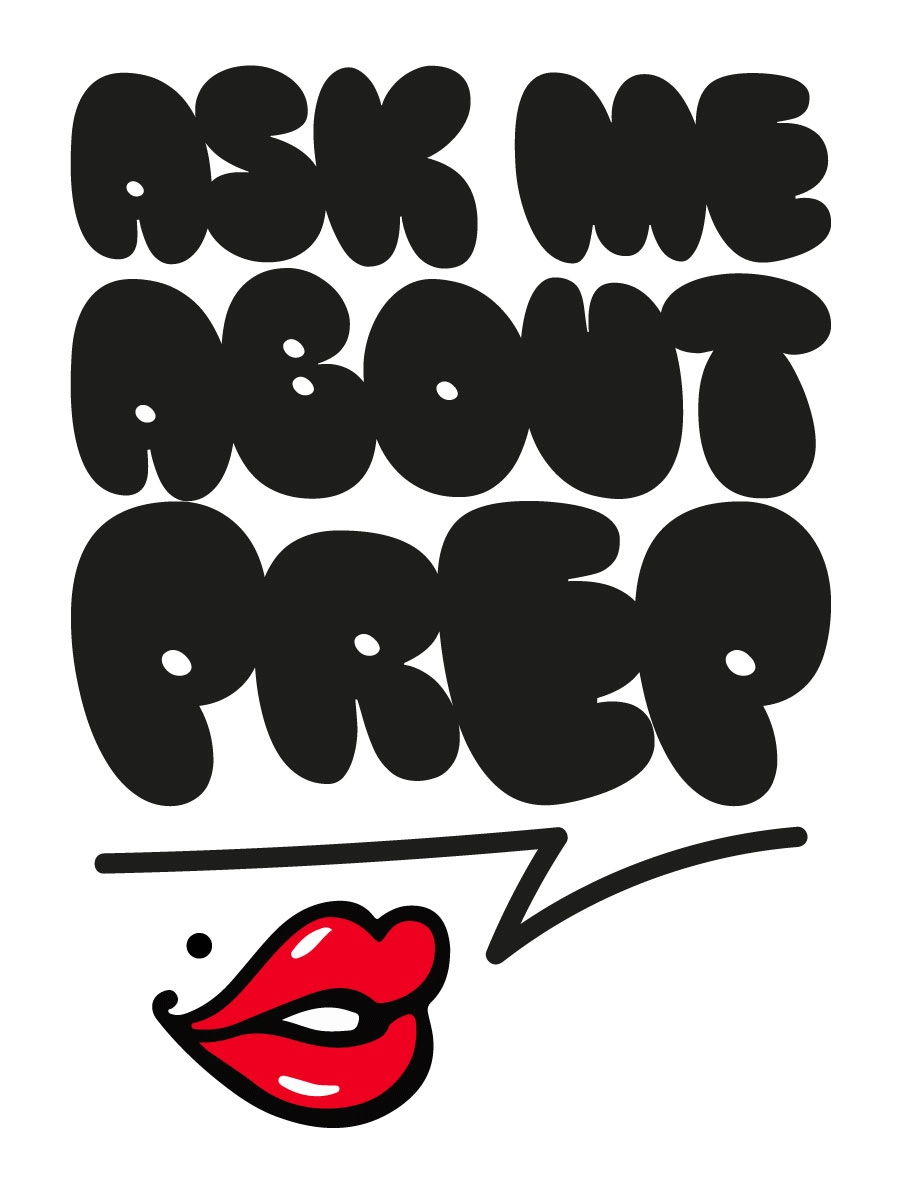 ask me about prep (amap) is a pilot project funded through the england sexual health, reproductive health and hiv innovation fund.
The project runs from October 2021 to March 2022, and pilots the impact of training and supporting 150 peer mobilisers in talking to their peers about PrEP. Each peer mobiliser will be asked to talk to around 20 people about PrEP. We want to know more about how information about PrEP 'diffuses' beyond the 150 peer mobilisers, and the people they speak with. 
who can take part in amap?
We are looking for 150 people to take part in AMAP. You can take part if you currently live in England, and if you see yourself as a peer of one of the key groups of people that will currently most benefit from PrEP. We especially encourage people who are currently using PrEP to take part. 
what does it involve?
You'll be asked to attend a 90-minute online training and empowerment event in the coming weeks, along with other peer mobilisers. During that event you'll learn more about the project and the support that's available to you. You'll be asked to fill out a short survey after the mobiliser event, about your experience of being part of the event. 
what happens after the mobiliser event?
After you've done the 90-minute mobiliser event, you'll be supported to talk to around 20 people about PrEP. These could be online conversations, via your social media, or real-world chats in the places you socialise, work, study or live. It'll be up to you how you do this and there will be no pressure to do anything outside of your comfort zone! We'll provide you with tools to make it easier to strike up those conversations – such as tee shirts, stickers and online assets. You'll be asked to keep a short record of all the conversations you have with people about PrEP. 
what on-going support can I expect?
When you do your mobiliser event, you'll be assigned a link-person from the PrEPster team. That person will be available to help you with referrals, or if there's a question you get about PrEP that you can't answer. They'll also ask you and your other mobilisers if you want to meet online from time-to-time to discuss how things are going. We promise: there won't be lots of unnecessary meetings! 
do I have to be a PreP expert to take part?
Absolutely not! Whilst we know that some of the people taking part will know all the ins-and-outs of PrEP, we don't expect everyone to be a PrEPspert! We'll provide you with information and resources to support your conversations about PrEP – and there will be a link-person in the team to support you. 
do I need to have taken PreP to take Part?
Nope! However, we're especially keen to hear from people who are currently using PrEP or who have had recent experience of using it. PrEP users tell us they found out about PrEP from other users – and PrEP users know most about how to access it, how to take it, and the challenges and opportunities of using it. Never used PrEP? Not a problem – we'd still love to hear from you!
Do I need to be fluent in english to take part?
You don't need to be fluent in English and we aim to have one mobiliser event for Spanish speakers and one for Portuguese speakers. At this time we won't be able to provide events and support in other languages. 
This is a pilot – will I have to take part in research as part of it?
In addition to the end of mobiliser survey (mentioned above) and the short record-keeping of PrEP conversations (also mentioned above), there will be three focus groups for mobilisers to talk about experiences in the project. These will be undertaken by an independent research team, and they will talk to up to 30 of the 150 mobilisers. You do not have to commit to take part in the focus groups to join the project. They are optional. 
I'm not sure this is for me. can I attend the mobiliser event and then decide?
If you're not sure right now if you have time to take part in the project, or if you're unsure if this is for you, then please don't sign up - we have limited mobiliser event places available. If you'd like to chat about taking part, to help you make your mind up, one of the team would be happy to talk with you. Contact us on hello@prepster.info with your contact details.
do I get paid or reimbursed for taking part in this project?
We are unable to offer payment or reimbursement for involvement in the project. If you complete the mobiliser event, you will be sent free materials – such as a tee shirt and tote bag. All mobilisers who complete the pilot will be provided with an official certificate of involvement.
I aPplied to take part but I didn't get a mobiliser event place – can I still take part?
We are expecting there to be more demand to take part in the pilot than the 150 places that are available. Because we want to get good representation across every region of England, we might not be able to accept every application that is made, if you are from a part of the country that is already full. If we're unable to accept your application for the pilot, we'll get in touch with you after April 2022 if we run the project again. Because the project is a pilot, with clear evaluation objectives, we can only accept involvement from those who undertake the mobiliser event. But that won't stop you from talking about PrEP – there's lots of information to share here! www.prepster.info
I've seen the materials for the amap pilot – how can I get hold of them?
Because this is a pilot that's trying to evaluate the impact of training and supporting 150 peer mobilisers, most of the AMAP materials – including the tee-shirts, stickers, tote bags, and online assets - are only currently available to the 150 people we trained in England. Watch this space for how to get hold of them once the pilot has been completed! We expect the materials to be more widely available from April 2022. 
I work in sexual health and me and my team would like PreP training – can we get it by enrolling on this?
The AMAP programme is NOT a general PrEP training package. If you or your team require specific training please contact us at hello@prepster.info. Please do not enrol on a mobiliser events if you are only using it for PrEP training.
I work for or volunteer for a sexual health or PreP project. can I take Part?
We know that those who currently work in sexual health will be excited to take part in this project. We want mobilisers to talk to their peers who currently do not know about PrEP. So, if your current job or volunteering already involves talking about PrEP, then this project probably isn't for you. If you work in other areas of (sexual) health (e.g contraception; abortion services; migrant health; gender services) and come into contact with people who could benefit from PrEP, then please consider signing up!
If I complete the mobiliser event, does that make me a fully trained PrePster volunteer?
The mobiliser event will only focus on supporting you to be part of the AMAP project. Full volunteer training involves areas not included in the AMAP project. If you'd like to know more about our full volunteer programme please email hello@prepster.info.
How do I take part?
If you've read everything above and have decided it's for you, and would like to register for a mobiliser event, please complete this short online form.
Please ensure you've read the information page before enrolling

 

You must be currently living in England and aged 18 or older to take part

 

Only enrol if you are certain you want to take part – if you're uncertain but still have questions please email 

hello@prepster.info

 and we'll arrange a chat

 
** A reminder: please don't use the mobiliser events as a way of getting generic PrEP training for you or your staff team – this isn't the right training for you! **