My PrEP Story: Phil (part 6)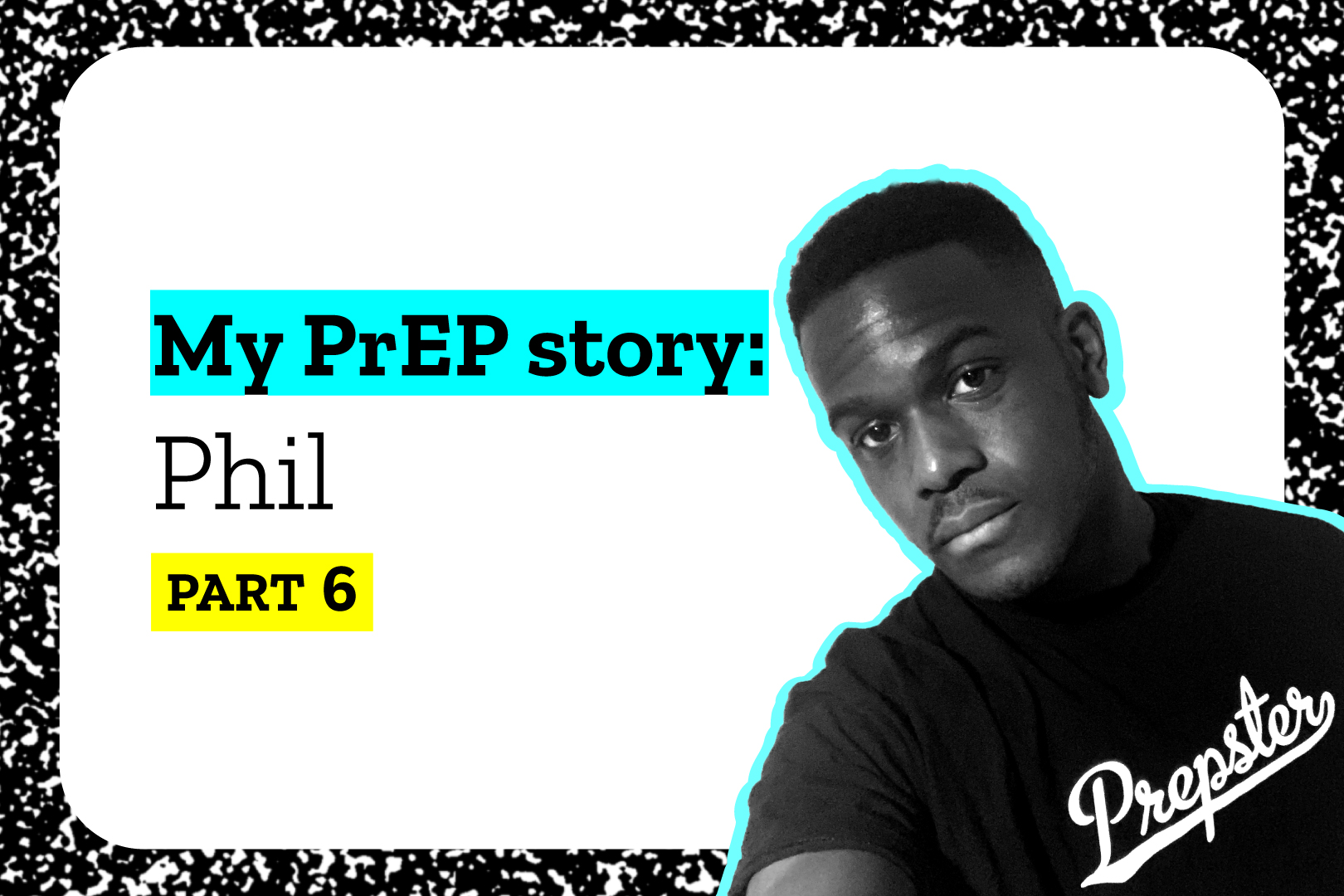 My PrEP Story is the personal voice of people who are using, or have used, PrEP, and those who have been at the forefront of providing it and advocating for it. Find out more about their decisions to use PrEP, how they have navigated using PrEP, and their very own PrEP journey.

 
This is my first pandemic. When I was checking in with my friend Alex he said this is everyone's first pandemic, but I reminded him of the global HIV pandemic of the 1980s and 1990s and the impact it had on queer, Black and Brown communities around the world.
As a millennial I'm extremely fortunate to have been born in England in 1990. It was two years after Section 28 was introduced and one year after the very first gay on-screen kiss on mainstream British television. I was 6 when the very first effective antiretroviral treatment for HIV became available and I was 13 when Section 28 was finally repealed. Like many gay and bisexual men around my age, I'm very fortunate that I didn't experience the worst years of the HIV pandemic – the trauma, loss and fear – first-hand but many of my generation are unaware of how that generational trauma has been passed onto us.
There have been days during the lockdown where I felt low and lonely but was completely unaware of it. I was avoiding the news as much as I could and subconsciously trying to distract myself from anxiety and the gravity of what is happening in the world, as a form of self-defence and self-preservation. I found it incredibly difficult to hear about so many Black and Brown people dying in the UK. I've been struggling to focus at work, but I later learned it wasn't uncommon – https://www.newstatesman.com/science-tech/coronavirus/2020/05/how-focus-concentration-pandemic-brain-motivation-apps-pomodoro
It's all so overwhelming and I was not realising my true feelings and not processing what's happening.
This may be the first pandemic for millennials, but this is the second for the gay and bisexual men in the two generations preceding ours. There are similarities and differences between the current pandemic and the previous one; with a major difference between now and then is the development of digital technology and social media and how we use it. It can make us more connected than ever before, but it can make us feel lonely too, and excessive use can have a detrimental impact on our mental health. We've also seen and experienced a huge change in the attitudes towards gay and bisexual men and our mental health, lives, relationships and sex. Many of those changes we enjoy today came about as a direct result of the HIV pandemic.
Our elders haven't had the same experiences as us, their lives and stories are entirely different. As well as being on the frontlines of the fight against HIV, fought to achieve gay marriage, lower the age of consent from 21 to 16, repeal Section 28, and remove discriminatory laws, amongst many other things that allow us to live the lives we are now able to live today. Intergenerational relationships in gay men are so important, there is so much we can learn from each other. 
My colleagues Marc and Will at PrEPster and one of my best friends/housemates Paul are gay men from the Generation X cohort who all lived through the AIDS crisis. Two of them are long term survivors of HIV and one is a PrEP user. Without their mentorship and support I wouldn't be able to do the work that I do, and I wouldn't be able to mentally survive this pandemic. Learning queer history and passing it on is especially important as a Black gay man. So many of our stories are often whitewashed, erased or forgotten. Marc, Will, Paul and I constantly have conversations about their first pandemic. How did they cope seeing so many of their friends dying? How did they survive? How does this affect them today?
They told me that as a result of the pandemic they came together, and they became resilient. Although, they lost so many incredible and creative people and were stigmatised within their own community, they still managed to build community. The crisis reignited political activism in queer people and the health of gay and bisexual men was forced to be taken seriously. The health sector was influenced by volunteers and activists who marched, protested and fought to build services, have patient involvement, provide information and learn and teach others about different HIV treatment. 
We might not be going back to normal life after the pandemic, what we return to may not be normal by any stretch of the imagination which is unsettling. We may be going into a different world entirely and we have no idea what that world is going to look like yet. We know what it could look like, it would be a shame if we come out of this completely unchanged. We need to bridge the gap between younger and older gay people, we need to stand together and continue to stand up for what has been fought for. We can learn from our forefathers and do things differently, we can unite, support each other, educate each other, become stronger, become socially conscious and fight for a better future and better healthcare for all of us.
— Phil