PrEPster joins call for action to ensure routine availability of PrEP in England by 1 April 2019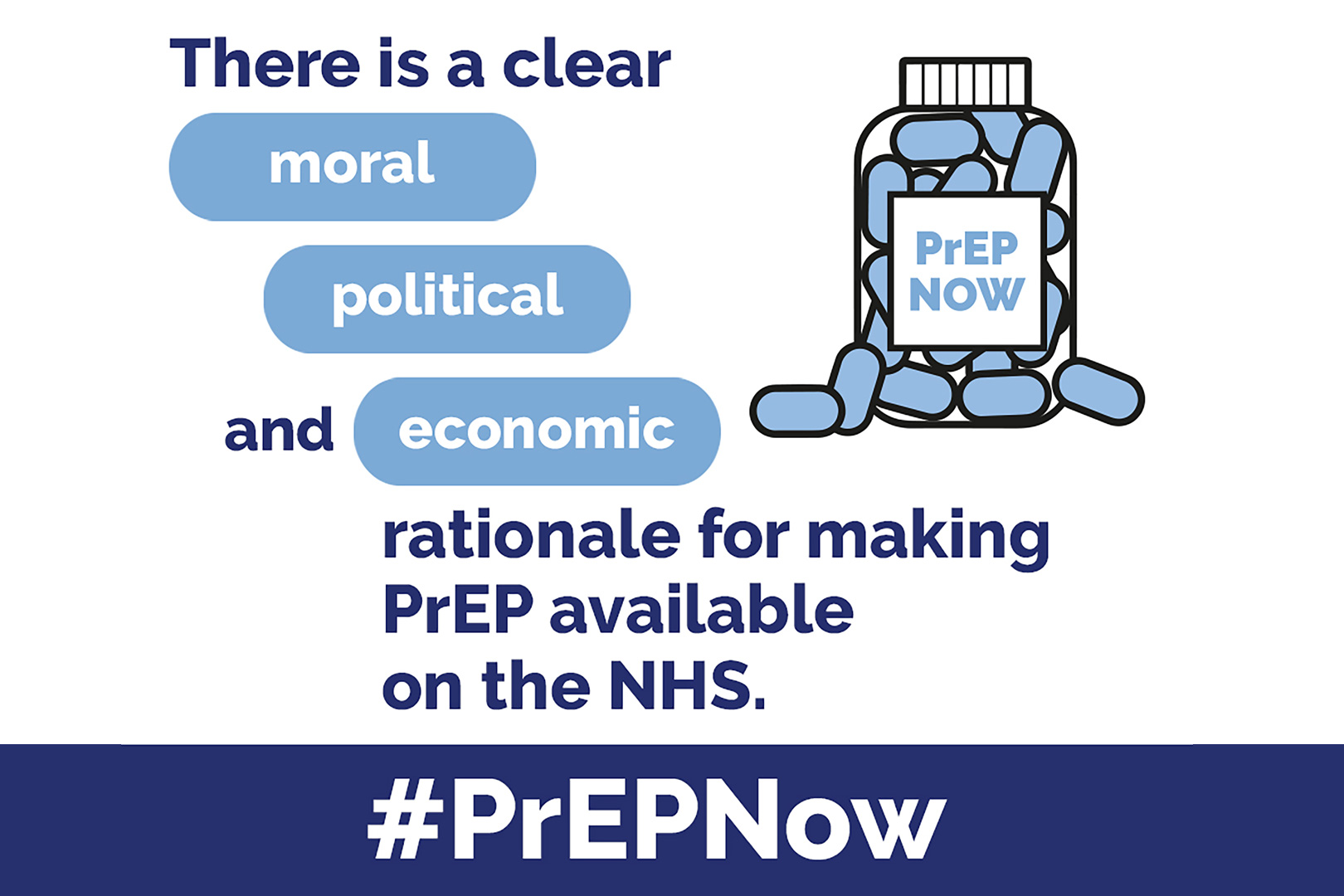 A group of 32 charities and community groups, including
PrEPster
,
National AIDS Trust
, and
Terrence Higgins Trust
have come together to demand NHS England and local authority commissioners ensure PrEP is routinely available in sexual health clinics by 1 April 2019 at the latest.
A large-scale PrEP trial is currently taking place providing access to 10,000 people over three years. 
However, within just eight months of this three-year trial, over 7,000 places have already been filled. A number of clinics have now closed any further recruitment of gay and bisexual men, who form one of the most at-risk groups of HIV transmission. 
In June 2018, NHS England announced it's considering adding a further 3,000 places to the trial. 
While welcome, according to the statement, "it only provides temporary relief. With continuing high demand for PrEP", it continues, "clinics will again be full and turning people away within a few months". 
The group also calls out "a clear equalities deficit" within the PrEP Impact Trial, citing "limited efforts" to engage the likes of trans people and BAME communities. 
Will Nutland, co-found of PrEPster, said: 'With almost three-quarters of trial places taken, it is imperative that we now have a road-map for implementation of routine commissioning of PrEP. We know that PrEP works: now's the time to make sure it's available for everyone who needs it'

Yusef Azad, director of strategy at NAT (National AIDS Trust), said: 'Some people attempting to access the trial have been turned away from clinics with no places left, and gone on to acquire HIV. Those people will now be on medication for life when they could have been given a cost-effective prevention pill for shorter-term risk. 
'There is no good reason to delay routine commissioning of PrEP so it can be accessed by all who need it.' 
Ian Green, chief executive at Terrence Higgins Trust, said: 'We have been clear that a 10,000 place trial was never going to accurately meet demand for PrEP – a highly effective way of preventing HIV. We know that some trial sites are full, some are yet to open and that eligible people are now being turned away. 
'There is a clear moral, political and economic rationale for providing PrEP on our NHS to those who need it and that's why a routine programme for PrEP on the NHS must happen as a matter of urgency.' 
To full statement can be read here.