My PrEP Story: Steve (part 1)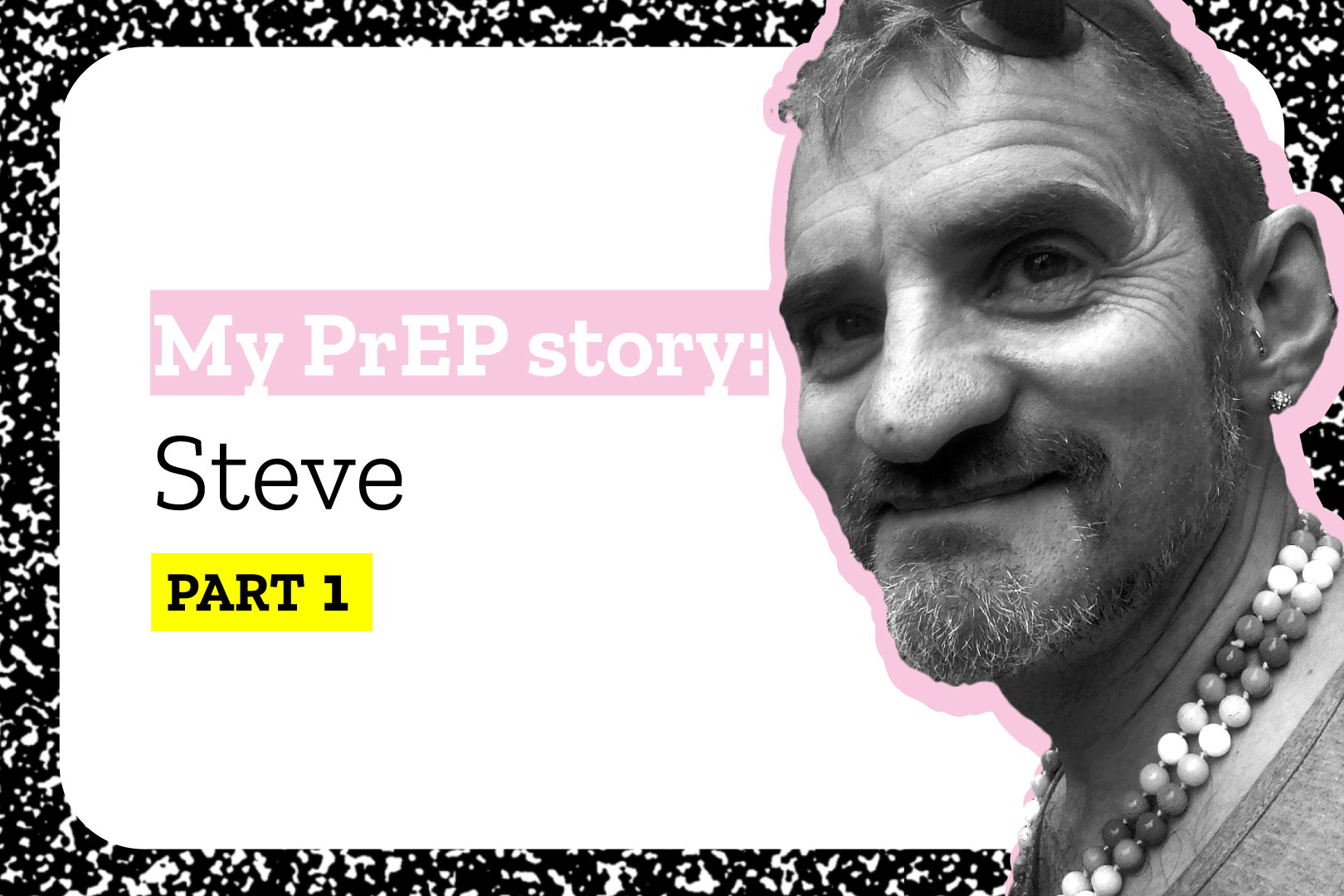 My PrEP Story is the personal voice of people who are using, or have used, PrEP, and those who have been at the forefront of providing it and advocating for it. Find out more about their decisions to use PrEP, how they have navigated using PrEP, and their very own PrEP journey.

 
I had sex without a condom back in 2009 with a guy, and I didn't know his status at the time. After the sex, he told me that he was HIV positive and that he had an "undetectable viral load", but at the time I wasn't too sure what that meant, and I was still worried. 
I was aware of PEP from reading about it in gay publications. It's a course of medication taken if someone who doesn't have HIV has been exposed to HIV during sex (e.g. if a condom wasn't used or broke). The course lasts 28 days and needs to be started within 72 hours of being at risk. It's available from sexual health clinics in the UK and can also be accessed over weekends and bank holidays from accident and emergency departments.
Later that evening, I went to my local A&E to start a course of PEP. I took it everyday for the entire course and although I felt a bit nauseous when I took it, I still stuck with it and attended the follow ups at the sexual health clinic when I needed to.
When the course of PEP finished, I started having sex again and I went back to saunas. I tried to use condoms as much as I could but sometimes in the heat of the moment, I didn't use them, and it always made me feel guilty. This continued on and off for years.
In June 2020, I got onto the PrEP IMPACT trial, and started taking PrEP for the first time. I take it event based rather than daily. That means that I take it when I know I'm going to have sex, and if the sex ends up not happening, then I don't need to take the follow-up doses.
Starting to take PrEP has made a big change for me. It's relieved the constant stress and anxiety that I had about being at risk of getting HIV. I now feel so much safer and freer when having sex with or without condoms. 
I now know that an undetectable viral load means the amount of HIV in the body is so low that someone with HIV on treatment cannot pass on HIV. It's extremely important that we all show support and reduce stigma for people living with and affected by HIV. We need to also raise awareness and educate others about HIV, and about all the different ways there are to prevent it.
— Steve