My PrEP Story: Alessandro (part 1)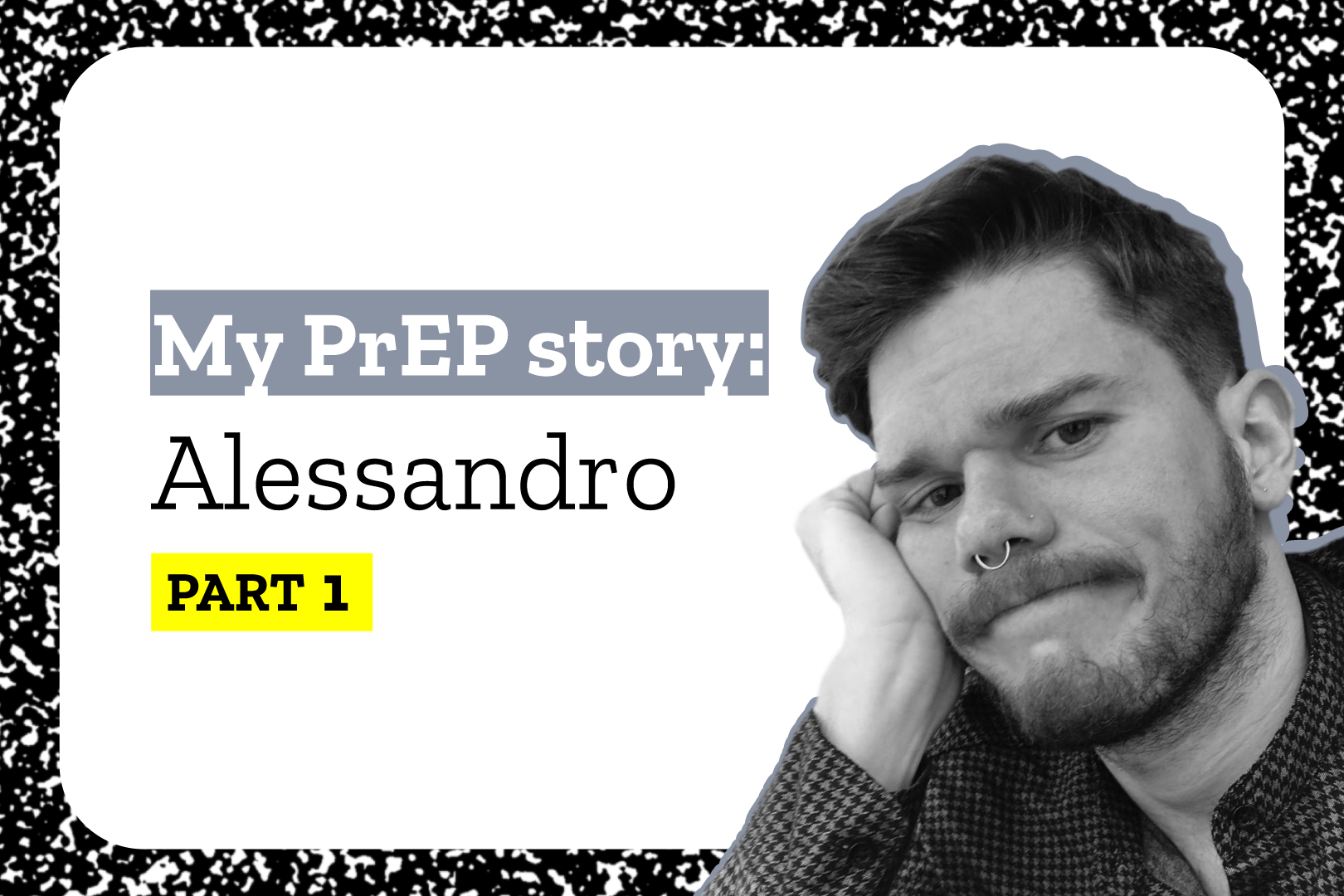 My PrEP Story is the personal voice of people who are using, or have used, PrEP, and those who have been at the forefront of providing it and advocating for it. Find out more about their decisions to use PrEP, how they have navigated using PrEP, and their very own PrEP journey.

 
When I first arrived to London in October 2017, it felt like travelling in time. Sexual health clinics at every corner, and even national HIV prevention campaigns! I had never seen such things before…
I am originally from a town next to Rome, in Italy. I spent 25 years of my life there. I spent a year and a half in Jordan right before moving to the UK. Despite me desperately searching for information, all I knew about HIV and AIDS until that moment was panic and silence. HIV and AIDS are simply not talked about it in Italy. Conservative morality around sex, sexuality and homophobia made so that all I had was very scattered information from the internet.
The community that most spoke about it was the LGBT community. Yet, stigma was (is?) present there too, and all I learnt was that as a gay man I should get tested because HIV was 'my problem'. The silence and stereotypes caused me to panic that eventually I would get HIV, die alone and there was nothing I could do. For the longest time, I was terrified about the possibility of testing positive, because in my head as in the general opinion I would have been another HIV-positive gay man, thus, confirming the stereotype and deserving societal discrimination. "Why can't you just tame your desire, Ale?"
Sex was a nightmare for a very long time, I often wondered "have I been protected enough?" I started to suffer from serious panic attacks that would not let me enjoy life. Back then, I did not know I had internalised both homophobia and moralism, as much as I could not appreciate that the information that was being withheld from me was actually all I needed.
Traveling to Jordan showed me that some people are a lot less lucky than us Italians – in certain parts of Italy it's easier to test anonymously than in Jordan. In London, for the first time in my life, I had the chance to sit with a sexual health counsellor – who??? Exactly! That was before the austerity causing huge cuts to sexual health clinics. Mark was his name, bless him – he sat with me for a whole hour, answered even my silliest question, shared all the details about HIV prevention and treatment, and then asked "Have you ever heard about PrEP?
That's how I was introduced to PrEP and the PrEP IMPACT trial. I sat with Mark a couple of more times after getting on the trial, he kept asking – "Is PrEP changing you?" The answer is yes, because I can enjoy my sexuality at last! I still need that bit of chemistry but it has definitely encouraged me to say yes and do things before I could only dream of. I still prefer the use of a condom for avoiding STIs, but if that slips off I can now sleep well at night.
— Alessandro