Something extraordinary is happening to HIV diagnoses in London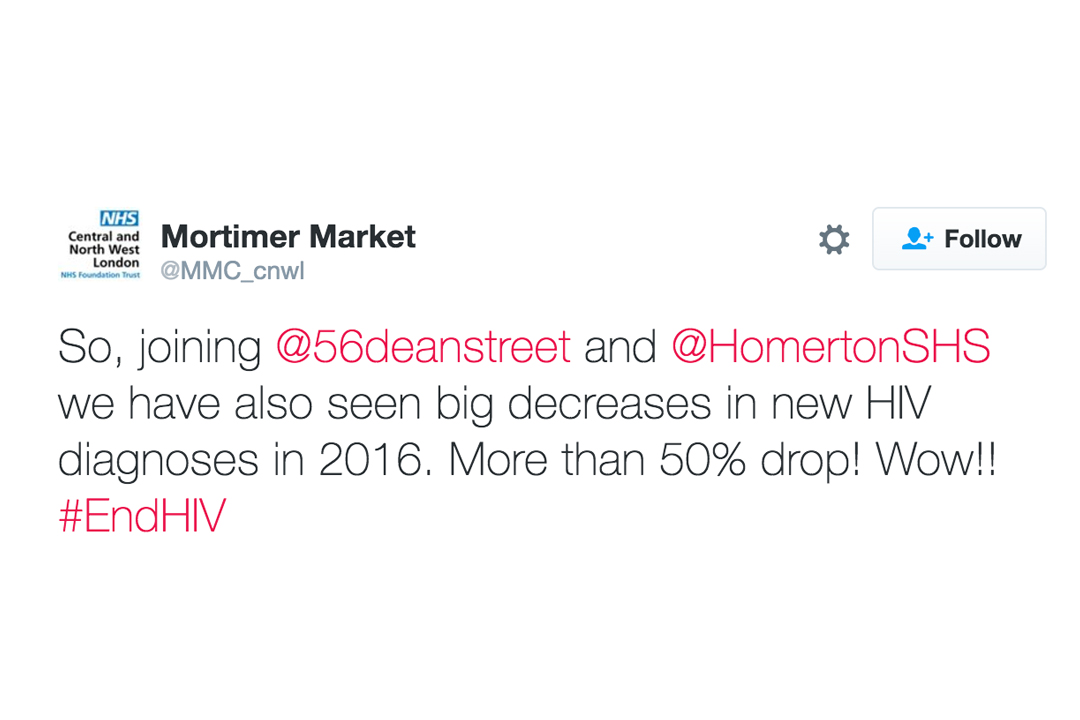 As the end of the year approaches, HIV clinics in central London have started to report sharp falls in HIV diagnoses. Dean Street reported a 40% reduction, and the Mortimer Market Centre a fall of over 50%. Homerton in east London reported a 40% reduction, and Bart's a 36% fall.
Whilst it is still too early to conclusively state what is behind these figures, many commentators believe that DIY use of PrEP is driving this fall. Dr Alan McOwan of Dean Street told Aidsmap, "the important thing is whether awareness and usage of PrEP is reaching the right people. If the 'nodal' gay men who have a lot of partners and who would previously been at the centre of a cluster of infections are now not becoming infected, they are not passing it on to anyone else."
Something extraordinary happened in 2016.
The UK's largest sexual health clinic saw a 40 percent drop in new HIV infections this year

Four London clinics report dramatic drops in HIV incidence in gay men: PrEP, early testing and early ART are likely to be key