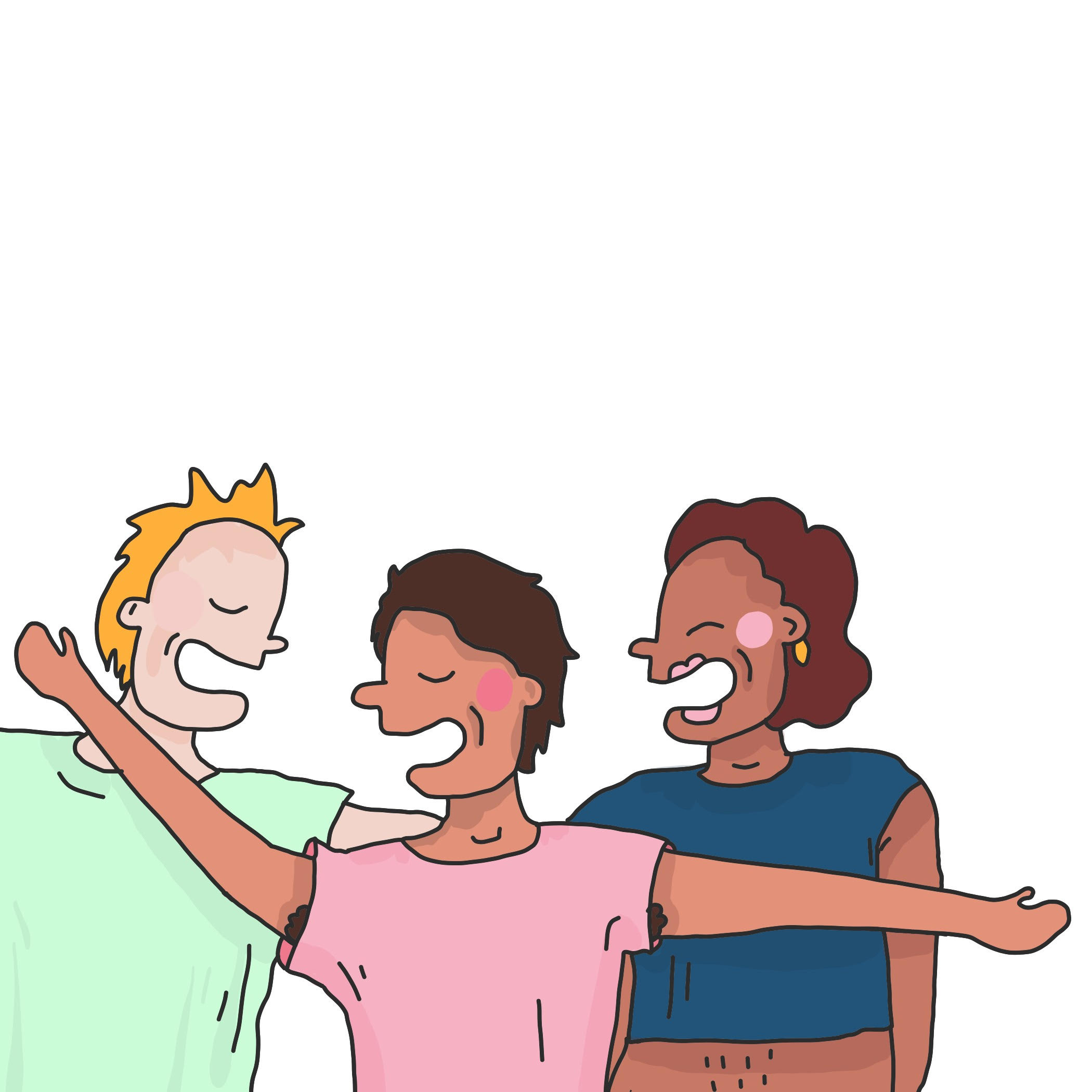 ← See all COVID-19 tips & tricks
Solidarity
One obvious act of solidarity is to follow physical distancing guidance as much as possible. Another is to shop thoughtfully so that there are supplies of essential goods (such as soap) to go around.
  In you live in England, there's a new NHS group that will complete simple tasks to support those who need to stay home to protect themselves from COVID-19 because they have underlying health conditions. Apply to become a NHS volunteer responder here.
  Check on key worker friends and family. Their jobs are vital to public health and safety during this lockdown. They may be feeling anxious about having to be out and about working during this time and having someone check in with them regularly could help. Offer to do shopping for them, if that's possible, or have a treat ready for them!
  Check on your freelance/self employed friends and family. Many of them are suffering cuts to their income due to restricted travel and cancelled events. In the UK you can offer support by:
  Offering to buy essential items (or even treats!)
  Letting them know how to apply for universal credit
  Letting them know how to apply for council tax reductions
  Telling them about the coronavirus small business helpline – 0300 456 3565
  Telling them about eligibility for small business rate relief
  Campaigning for financial support for all by writing to your local MP
  Supporting online events or activities freelancers are putting on, or buying from their online stores or services
  Check in on older folks in our lives or neighbourhoods. If you can, video or phone-call the older people in your life - especially the ones you know who live alone.
  Lots of friends or neighbours will live on their own, or in challenging household situations. Check in with a phone-call or text to see how they are.
  Consider donating to a local food back, or clothing centre. If you have some spare money (we know that's not an option for many of us), lots of organisations are in huge need of support during these times.
  Become part of the #ViralKindness campaign, print and share cards listing services you can do for those isolating or who are vulnerable. You can pick up shopping, post mail, make a friendly phone call or provide urgent supplies.